Happy New Year from all at Hookpod
Posted on: 5th January 2021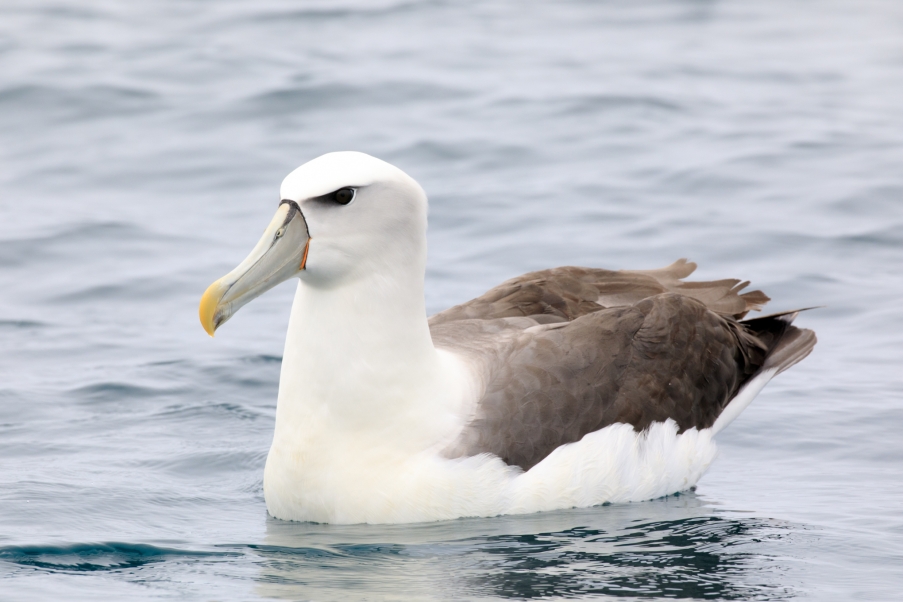 In an unprecedented year of global turmoil, Hookpod Ltd has continued to make progress, albeit delayed in some areas. This year has seen the first formal adoption of Hookpods within a national fishing fleet, some major moves forward in the Far East, and positive changes within the tuna supply chains which are leading to greater awareness and pressure on suppliers to adopt sustainable practices. As a company we are set to move forward with some exciting projects in 2021.
• Hookpod has presence in New Zealand and zero bycatch is maintained
• The Far Eastern fleets remain our focus for encouraging Hookpod trials and take-up
o Aldi project finds commercial partner in Taiwan
o We await approval for Hookpod trials in China
o Japan awaits Hookpod LED for trials in 2021
• Production manual underway with help of Marine Business Technology Centre grant.
• Hookpod Ltd begins journey to become a certified B-Corp.
• New website ready for launch in early 2021
New Zealand news - from Steve Hunter, Marketing and Operations Consultant
As you may be aware, I have been working with Hookpod since last year (some of you will have met me at the 2019 AGM in London). In July this year, I moved with my family to Whangārei in the north of New Zealand where I continue with marketing and developmental work, most recently working on the new website.
Being located in NZ, a country hugely important to the success of Hookpod and eliminating seabird bycatch, I am also able to add value to our offer in the region. I have already started to build networks (via Zoom, phone and also in person) with individuals in government departments, fishing industry bodies, NGOs, fishing gear suppliers and of course, fishers themselves.
Following a successful 2020 which saw NZ skippers record zero bycatch rates, Hookpod use continues to grow. The latest batch of 12,000 pods is expected to be delivered before Christmas and in time for the Department of Conservation (DOC) to distribute to fishers in the New Year. Further good news is that in response to feedback from skippers who also fish in shallower waters (mainly for swordfish) we have had an enquiry and likely order from DOC for pods that open at 10 metres to meet the needs of these fishers.
Other developments here in NZ include the development of an instructional video for fishers in the use of pods, a communications/PR plan is being developed - alongside the ongoing networking within the sector. I will be providing more news from NZ in regular updates.
Steve
Working towards the Far East
We have been aiming towards the Far Eastern deep sea longline fleets with Hookpod for many years now. These fleets are well known for having a major impact on the worlds seabirds and also being some of the toughest to work with and create change.
Over the last few months, we have begun to make headway with this. Projects are set to kick off in Taiwan, Japan and China in 2021 and we are starting to work towards getting a foothold in Korea. This will not lead to overnight adoption of the Hookpod, but increasing our profile and getting government officials, fisheries departments and a level of commercial awareness will all generate movement in the right direction.
Aldi / Taiwanese project
This has now been in the pipeline for over a year now but has experienced delays with the onset of COVID-19. Originally set to be based in Port Louis in the Seychelles, where much of the Indian Ocean Taiwan tuna fleet are based, this has now had to be moved to Taiwan itself due to travel and observer restrictions. After much negotiation, we are delighted to say we have now secured a partner for the project, a longline company who is part of the Aldi supply chain, part of the regional Fishery Improvement Programme and also part of the wider Fu Chun Formosa fisheries network, the largest in Taiwan. We will be shipping 3000 Hookpods out to Taiwan shortly and expect this project to finally start in Q1 2021.
Also, in Taiwan, we have received help from the British Office in establishing contacts and relationships with the Fisheries Agency, Fisheries Research Institute as well as the National Taiwan University. We are hopeful this could lead to government research trials with Hookpods in the future.
Hookpod trials lining up in China
In the last few weeks, we have set up a potential project with the Paulson Institute and and a deep sea fishery company to trial two Chinese longline vessels with half a set of Hookpods, approximately 2000 per vessel. This company fishes to the south of both the Atlantic and the Pacific Ocean. The details are still to be developed, as the vessels generally only come into port once a year, which provides logistical difficulties in terms of training and observers. However, we are currently waiting for Chinese government approval for this project (which is standard practice for any research projects) and also looking at ways we can manage this with our Chinese partners.
Hookpod LED trials in Japan
The new model Hookpod LED is currently being assembled in China and the first 2500 units should be ready in early January. Around 400 of these will be shipped for testing in the fleet in New Zealand. Following a short period of being tested to ensure their reliability and durability, we will be embarking on a joint project with a major marine products manufacturer in Japan to trial these pods on Japanese longliners. We hope to have these operational by the end of Q1 2021 and will be developing the relationship over this time.
Hookpod Production Manual – work commences
The definitive manual on how to produce, assemble and test the Hookpod has been something we have sought to produce for the last few years. Previously, the knowledge of the specification of components, the interdependence of these components and the complexities of assembling and testing the Hookpod has all been with Ben Kibel, as the designer and inventor. The production manual will allow us to store this knowledge and to potentially out-source manufacture and development work.
Following an application in early December, we have been awarded a Marine Business Technology Grant for 50% - 75% of the costs of producing this manual and have engaged Paradigm Engineering Ltd to undertake this work for us. The work should be completed by the end of April 2021.
Hookpod Ltd and B-certification
Certified B Corporations are businesses that meet the highest standards of social and environmental performance, public transparency, and legal accountability to balance profit and purpose. B Corps use profits and growth as a means to a greater end: positive impact for the environment, communities and their employees.
It demonstrates to the world–stakeholders, employees, customers, and potential funders, - that we are committed to being a force for good in the world. As well as demonstrating commitment, this will provide Hookpod Ltd access to a whole wealth of information and new opportunities. B Corps are put in touch with one another and are able to share knowledge and build on each others' successes.
Becoming a B Corp is a three stage process and we have just started the first stage, which is to complete the B Impact Assessment. There is a requirement to score at least 80 out of a maximum 200, Hookpod scored 118. After this we need to make sure we meet the legal requirements and work on what amendments we may need to make. Finally, we can sign the B Corp Declaration of Interdependence and Term Sheet, making our status official.
Hookpod new website and PR
We are delighted to report that the new Hookpod website will be up and running in early 2021. The new site, designed by Norwich-based RWD, will be fully multilingual, with the full site being available in Spanish, Portuguese, traditional and simplified Chinese to cover mainland China and Taiwan, Bahasa Indonesian, Korean and Japanese. We will be having a social media PR launch when it is up and running.
Also likely to be in the news in the New Year is the formal PR launch of the Aldi project. This will be a major piece of work in conjunction with Aldi's press team in the US. We anticipate very good coverage, and this will come with the launch of a petition developed by a supporter on change.org, which calls for other supermarkets to promote and seek the use of Hookpods within their supply chain.
We will keep you posted on all these developments in due course. In the meantime, we would like to wish all our supporters and followers a very happy new year :)