Hookpod creators named finalists in European Inventors Award
Posted on: 10th May 2021
We are delighted to be able to share the news that our co-founders and inventors of the Hookpod have been nominated and shortlisted for a European Inventors Award.
The European Patent Office (EPO) announced in early May that British brothers Ben and Pete Kibel have been nominated as finalists in the "SMEs" category of the European Inventor Award 2021 for their invention of a simple, low-cost device that prevents the accidental deaths of seabirds during longline fishing.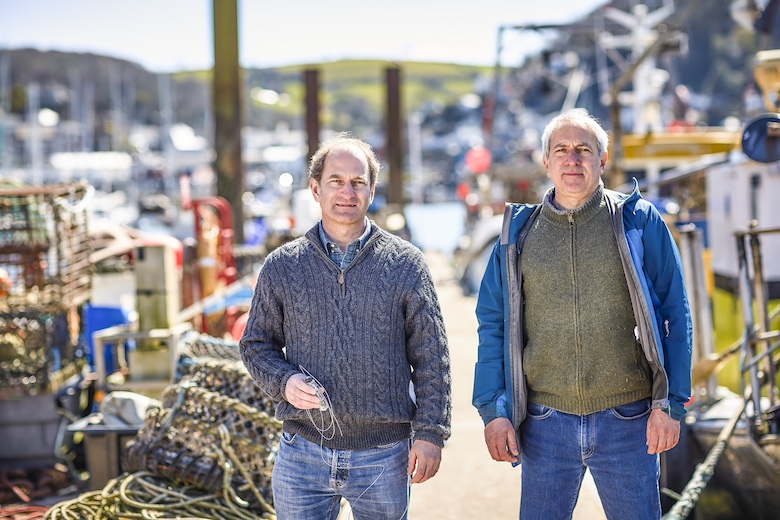 An estimated 300 000 seabirds, including many endangered species of albatross, die annually as marine fishing bycatch. To mitigate the problem and make commercial fishing more targeted and sustainable, engineer Ben and fisheries biologist Pete pooled their skills and resources to develop the Hookpod, a small, reusable device that encapsulates baited hooks until they sink to a depth inaccessible to seabirds.
"The Kibel brothers have combined ingenuity with their commitment to the environment to develop a solution that protects vulnerable marine life," said EPO President António Campinos, announcing the European Inventor Award 2021 finalists. "As SME founders they also set an example to new businesses – their patent strategy has enabled them to protect their intellectual property, scale-up production and develop new products."
The winners of the 2021 edition of the EPO's annual innovation prize will be announced at a ceremony starting at 19:00 CEST on 17 June which has this year been reimagined as a digital event for a global audience.
From a love of wildlife to an innovative technical solution
As children, an interest in the wildlife documentaries of renowned British natural history broadcaster Sir David Attenborough instilled in the brothers both a passion for the natural world and concern for the damage inflicted upon it by humans. "His films would often highlight the plight of endangered species," says Ben Kibel. "We've always been very aware that what humans are doing to the planet and to wildlife isn't sustainable." As adults, the brothers decided to take action and develop solutions to the problem of marine bycatch – the incidental catching of non-target species, such as albatrosses.
The brothers focused on using Ben's engineering expertise to develop a simple but effective mechanical fix. "It would have been easy to develop a sophisticated electronic depth-related system, but that would never have been operationally viable," says Pete. "The design challenge we faced was in making something that is bulletproof in harsh environments and can be mass produced for just a few dollars." The Hookpod is a clear, polycarbonate capsule that is clipped over the points and barbs of longline fishing hooks. On the surface, this prevents scavenging seabirds from getting caught on the hooks by blocking their access to them. At 20 m depth, a pressure-operated mechanism opens the device and releases the baited hook. When the fishing session is complete, fishermen can simply clip the Hookpod shut for subsequent use.
The brothers were granted a European patent for the Hookpod in 2016, which was important in attracting the investment needed to launch and market it. "A patent provides security so that if a funder backs it, they have a time window in which the product can be sold, and they can recover their investment," says Ben. Moreover, according to Ben and Pete, the device's relative simplicity means their patent is critical to prevent others from copying it. Without patent protection, the brothers say that poor-quality imitations could damage their invention's reputation among longline fishing operators.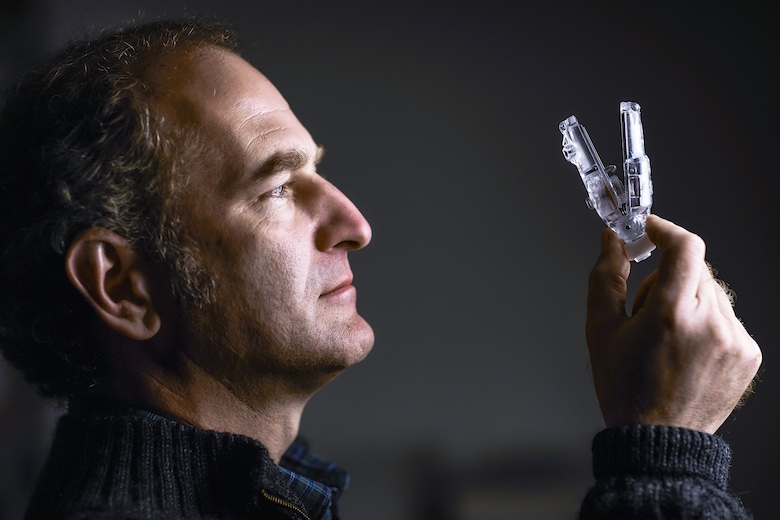 Several decades after encouraging the Kibels' interest and concerns for wildlife, Sir David Attenborough returned their appreciation of his work. Writing about the plight of the albatross in a product endorsement, he said: "Every day, hundreds of albatrosses die in longline fisheries…. If every pelagic longline fishing fleet used Hookpods, I believe we can stop the accidental death of these magnificent ocean wanderers."
Research published in 2017 compiling the results of 18 sea trials, found that one seabird death occurred per 25 000 hooks using a Hookpod, compared with one per 1 250 hooks without the device – a 95% reduction. No difference was found in target catch rates. If all longline fishing operations globally used the devices, and deaths occurred at the same rate as during those trials, the lives of some 285 000 seabirds could be saved annually.
Small businesses with big environmental ambitions
The Kibel brothers have established a number of SMEs, each providing solutions to improve the sustainability of marine-based industries. They set up their first business, Fishtek Ltd. in 1998, initially using their own money and any time they could spare from their other professions. In 2013, the brothers launched a separate business, Hookpod Ltd. to raise investment and bring the device to market. Since then, they have also launched different versions of the product, including one that uses a built-in LED. This is designed to replace the chemical light sticks which are used to attract fish, but often end up as plastic pollution.
In 2018, the Western Central Pacific Fisheries Commission (WCPFC), which protects highly migratory fish in the region, recognised the brothers' invention as the world's first standalone method of reducing accidental seabird deaths. The New Zealand government followed suit in 2019, and New Zealand-based vessels using the device recorded zero bycatch in the first half of 2020. A trial is planned for 2021 in China, in collaboration with the Paulson Institute and a longline fishing company, to explore the impact of Hookpods in the Chinese fleets.
Help make Hookpod the popular choice....
As part of the EPO Inventor Award, you can vote for Pete, Ben and Hookpod on a daily basis by logging your vote
here
This prize is separate to the Small and Medium Enterprise category which the brothers and Hookpod have been nominated for and is solely decided by the number of votes - every vote counts so please take two minutes to help if you can.
We will be keeping you updated on the Award as we approach the finals in June. Fingers crossed for Pete, Ben and the Hookpod!