Hookpod team off to Boston Seafood Expo
Posted on: 10th February 2022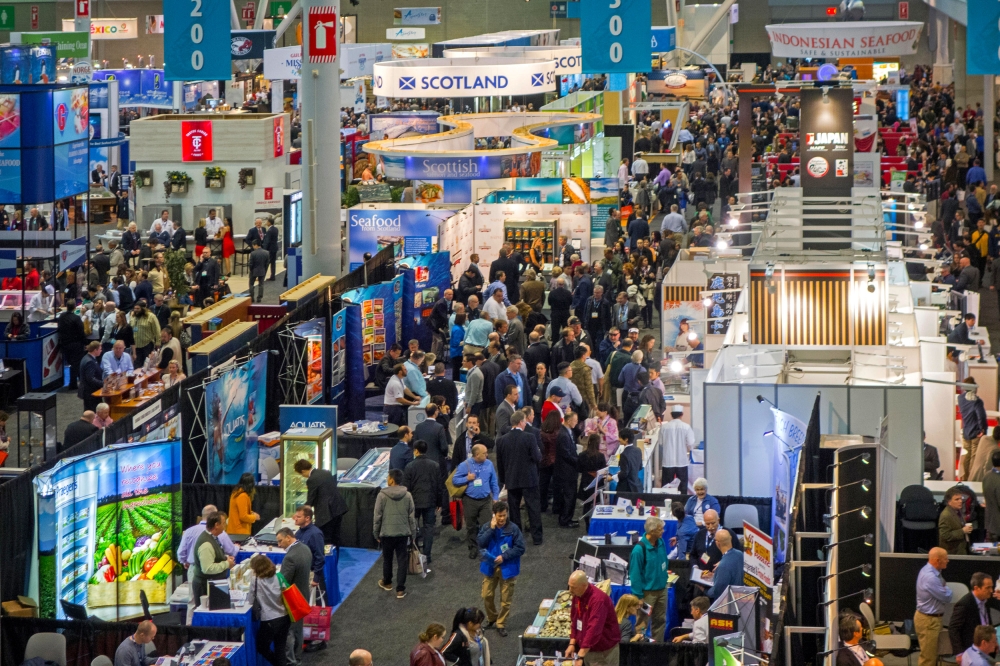 In March Hookpod Chair Henry Kenner and CEO Becky Ingham are off to the States, to the Boston Seafood Expo and a trip across the country which we hope will bring some great new opportunities.
After a long two years of no direct networking, we are delighted to be heading back to Boston. The Seafood Expo always provides a fantastic platform to engage with fishing industry professionals, sustainable seafood workers and fishing companies from across North America and the rest of the world.
Before this element of the trip, we have a few days in New York, where we are meeting with Ian Owens, Executive Director of the Cornell Lab for Ornithology and NYC based Culinary Collaborations, among others.
Seattle is our next port of call, to hopefully meet with legendary seabird scientist Ed Melvin as well as an acclaimed team of conservation and fisheries scientists working at the University of Washington and NOAA. Here we hope to investigate the potential for trialling Hookpods in a sablefish fishery on the west coast and look at other places where we can work together.
The College of the Atlantic is also on our list, putting Bar Harbour in Maine as the next stop. We've had some incredible help in pulling together a group of government, conservation and science experts there as part of our whistle-stop tour!
With a focus being on increasing uptake of the Hookpod across global fisheries, we are excited to be joining the Sustainable Fisheries partnership in a Bycatch Mitigation Hub at the Expo itself and exploring how we can get some more retail-lead partnerships and demonstration projects running. As well as reconnecting with old friends and supporters, we are also delighted to be meeting with some new major global retailers, having the chance to introduce Hookpod and share some of our successes.
In planning this trip, we have also made some great new connections, including the Anderson Cabot Centre at the New England Aquarium. With a whole program focussed on bycatch and the understanding of the far-reaching effects this has on marine life, we are hopeful this will be an excellent match with our own vision of a bycatch-free-world.
Despite this schedule, we still have some free time (yes, really!) so we would love to hear from you if you have any suggestions for contacts.
You can stay in touch with our trip and updates via our social media on Twitter @Hookpod and you can follow updates from the Seafood Expo at @seafoodexpo_NA