Thank you to supporters around the world!
Posted on: 23rd July 2019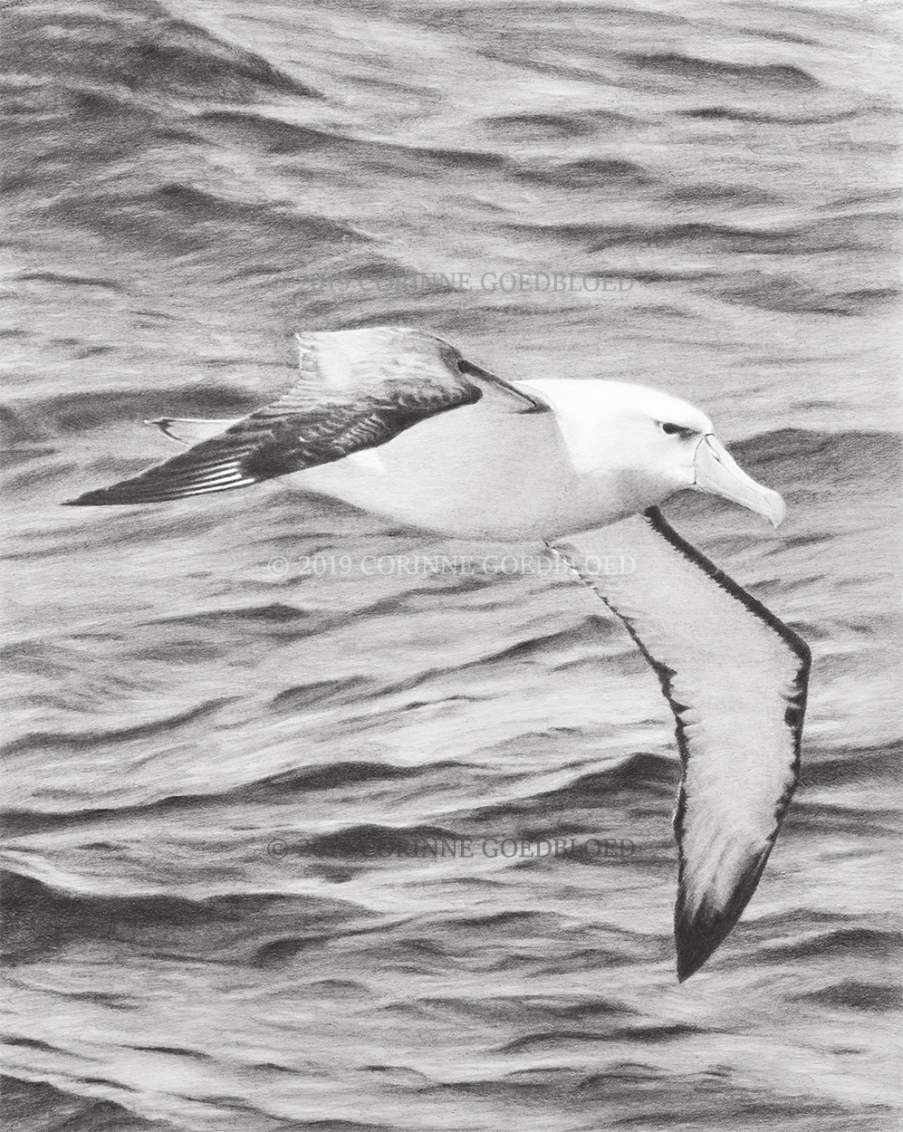 Here at Hookpod we are lucky enough to have been supported by some amazing people and organisations over recent years. Thanks to all the people who have helped us get the pod into fisheries and raised awareness. In the next few blogs we will be featuring some of them.
Corinne Goedbloed is a talented lady, producing beautiful works of art and inspired by the natural world around her. Born in the Netherlands and raised close to the North Sea shores, she has always felt connected to the sea. Moving to New Zealand in 2012 provided her with an opportunity to live close to the ocean and enjoy marine life, in particular the spectacular albatrosses that grace these waters.
Corinne says "Their size and wingspan is so impressive and I love how they almost effortlessly glide above the ocean. Through the drawing process I feel I get to know the birds a little better and my appreciation grows with every drawing. My deep appreciation for the birds is accompanied with a concern for the dangers they face. I'm dedicated to support the protection of albatrosses. Practically, I do this by organising beach clean ups in Wellington and by supporting Hookpod's work to preserve albatrosses. I have therefore committed to donating 10% of each of my current albatross drawings and prints to this project to prevent bycatch in fisheries."